When installing one of the Macromedia web players in IE have you ever selected the "Always trust content from Macromedia, Inc." checkbox and now you want to re-enable the dialog?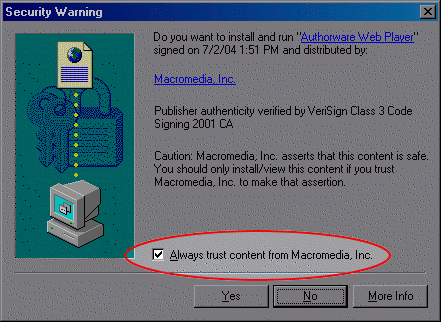 (pre XP SP2)
From the Tools menu of Internet Explorer 6, select Internet Options.
On the Content tab, click Publishers.
From here you can view and remove trusted publishers.
You can find the digital certificate chapter from the IE6 resource kit here.