A bunch of sanding still to do, but the seats are installed in the cockpit. Man are they huge! I realize the seat backs will take a good chunk out of the seat depth but they are going to be a great spot for sleeping under the stars.
Before installing the sole in the cockpit I glued a few battens to it's bottom for stiffening and had planned to do the same with the seats. Unfortunately it slipped my mind and only dawned on me as I was sitting back with a "job well done" reward. Oops. Luckily I can still access the underside of the seats, though I'm not sure they're required after all.
I've also done a bunch of work below deck – building shelving and backs for the benches.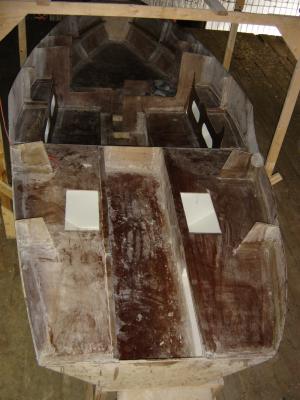 A couple of photos have been added to the photoviewer gallery too (they're at the end so hit the 'prev' button if you want to skip to 'em quicker).