Browsing through the various tributes to Macromedia that folks are sharing as the Adobe aquisition is finalized I was reminded of Macromedia: the story put together back in 2002 for their 10th anniversary:
http://www.macromedia.com/macromedia/story/
This image from that work seemed too good to pass up. (If anyone knows the story behind it it'd be cool to hear).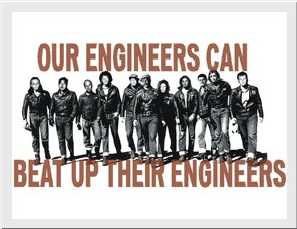 Last clip in the piece has then CEO Rob Burgess with one of those generic "just watch us" statements:
We've got some wild ideas about what's going to happen here in the next few years, and its really going to be an unbelievable time for innovation.