Seamonkey 1.0 users should now be able to join in the Remember Mismatched Domains fun.
It seems that the Firefox / Thunderbird extension manager isn't built into Seamonkey so I've added a "Remember Mismatched Domains Options…" item to the "Tools" menu: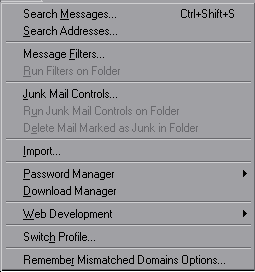 If you're a Seamonkey user looking to remember mismatched domains you can install version 1.1 of the extension from here. Please add a comment if you find any issues.