While version 1.3.4 of the Remember Mismatched Domains extension doesn't solve the linux problem, Seamonkey users will be happy to hear that they can once again join in the mismatched domain remembering fun.
There are also a bunch of new localizations included in this release – thanks to everyone who submitted translations.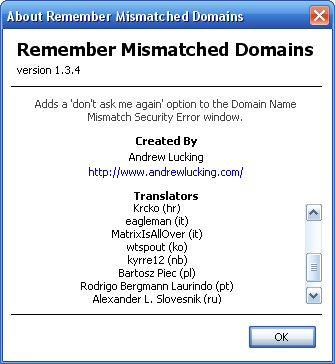 It's been awhile since RMD has been updated so if I've messed anything up could you let me know in the comments.