Sign number 17 that I'm getting old? Spring means I get excited about fairing and sanding.
While spring in Montreal started off with some promise the past couple of weeks have been cool and damp. Nevertheless, I'm anxious to get back to work on the VG23 in the hayloft and preparations have begun (tonight's forecast of snow regardless). This afternoon I thought I'd take a crack at revamping the Flash Player photo gallery I've been using to share photos of the construction.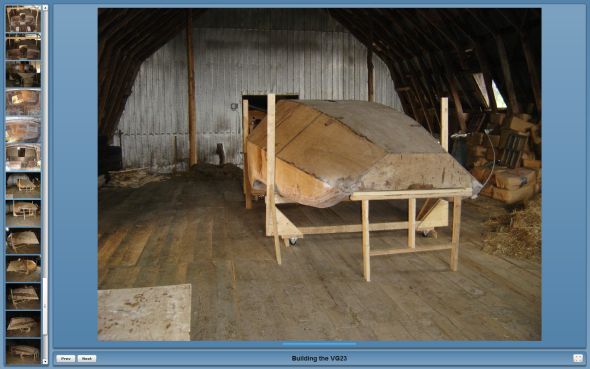 For awhile there I was "documenting" the project with an old 35mm film camera so during this winter's Christmas holidays I spent a long night with some Red Label and a scanner. The result being a bunch of dark, pixelated digital images and a hangover. See if you can spot the point where I entered the world of digital photography.