One of the things I find so satisfying about this boat building project is being challenged to just figure out how to get a task done. Building and installing the VG23's windows was a perfect example.
My first step was to pick up some lexan to fit the window holes cut last fall. And using the "universal radius", (which just happens to come filled with a refreshing beverage), I measured and then cut it to shape with the jigsaw.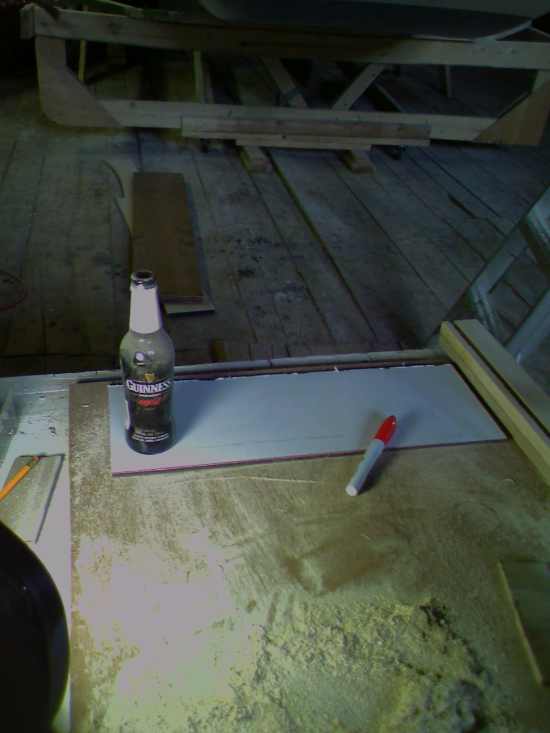 The first lesson I learned was to cut plastics at a nice slow speed, otherwise things heat up and the blade tends to stick. Combine that with a couple reminders of the "measure twice, cut once" lesson meant that by the time the windows were complete I was on a first name basis with Lynn over at Johnston Plastics.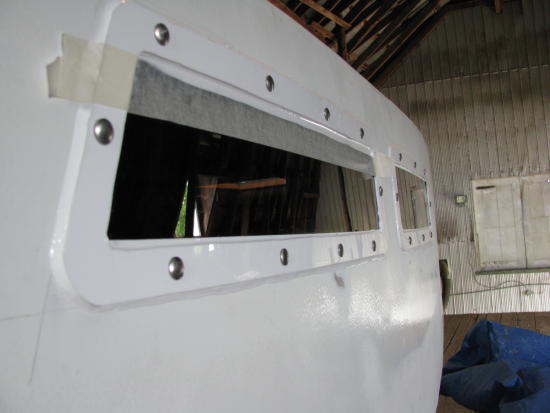 My attempts at sealing the windows were turning out to be a frustrating mess until my sister's fiancee suggested I use the masking tape edging trick pictured above. The key to getting a reasonably clean edge is to remove the tape before the sealant begins to dry.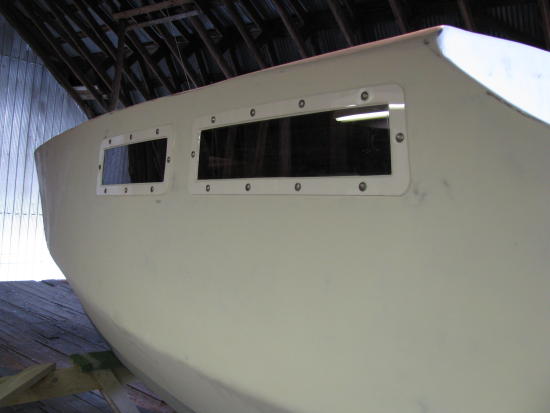 In between tasks I've also been making gradual progress sanding primer.