With hindsight, I guess I should have been on guard considering the summer seemed to have progressed fairly uneventfully. I steadily made progress in the cabin, painting and running a minimum of electrics.
I spent the remainder of my time in the hayloft installing various deck and rigging hardware.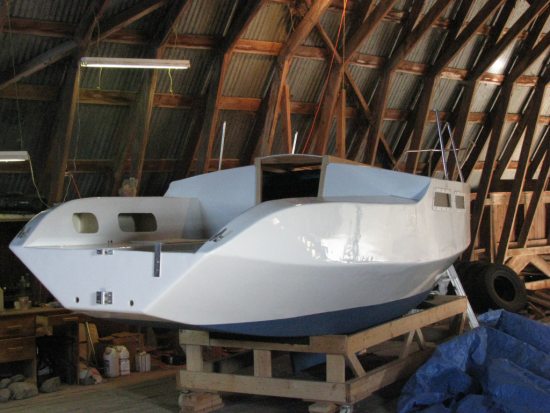 I will never feel comfortable drilling through the deck. Paranoid about leaks and rot I've been drilling the initial hole slightly larger than the corresponding bolt, filling it with epoxy and then re-drilling at the proper size. Finally, everything gets bedded with a generous application of sealant. Only time will tell how successful this approach will be.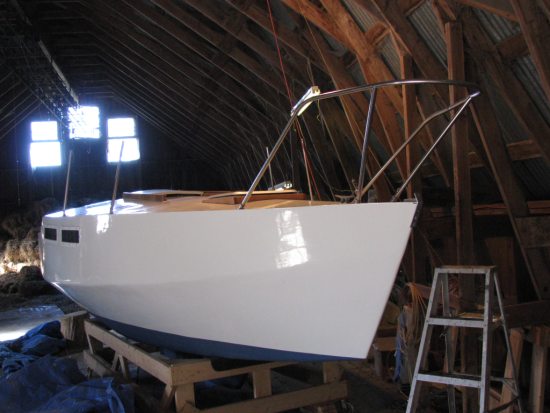 Usually I close up shop in the hayloft on the Thanksgiving weekend. This year I thought I'd see if I could squeeze in another weekend or two and so planned to spend the day installing the chainplates. As I was stepping onto the ladder to climb out of the hayloft it broke and I instead spent the day in an emergency room nursing what turned out to be a pair of broken ankles.